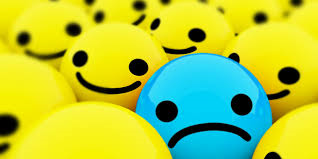 The Candidate Strikes Back
According to research recently published by the REC (Recruitment & Employment Confederation) hirers are making basic mistakes in the way they handle job applicants and by doing so risk losing out on valuable talent.

Skills shortages are rife across the economy, businesses are looking to hire the very best talent but they will find increasing difficulty if they fail to invest in a quality candidate experience.
'The Candidate Strikes Back' explored the changing relationship between jobseekers and hirers.  It argues that businesses need to do a lot more to compete for quality, skilled candidates and that due to the high number of vacancies in the market currently, job applicants have more power than ever.
The research found:
34 per cent of workers say that providing feedback to unsuccessful candidates is the single most important improvement that employers could make
51 per cent of workers who had a bad experience discussed it with friends and family
93 per cent of workers who described their last candidate experience as 'bad' were not asked for feedback from the employer.
As it becomes harder for businesses to find the skills and people they need it is more important than ever that the recruitment process enhances and doesn't damage the organisation's reputation, and ultimately their bottom line.
Employers and recruiters are spending more on employer brand and talent attraction but the report shows that the candidate experience is getting worse.  Recruiters and employers must realise that jobseekers communicate their experiences to others, both good and bad, whether they are employed or not.  One startling finding from the report is the discrepancy between what employers and candidates think the solutions is.  The data shows that candidates place a much greater emphasis on receiving feedback throughout the recruitment process, particularly unsuccessful candidates, whereas employers think the focus should be on improving the job-related content available for applicants and reducing the average time between interview and decision. Clearly, all of these things have a part to play, but employers need to ensure that they are getting the basics right and this can only be done by seeking feedback from candidates.
The report found that 80% of candidates were not asked for feedback about the recruitment process – a huge amount of insight and feedback hirers are missing out on.
The report goes on to make recommendations to employers and recruiters seeking to improve the way they engage with applicants in order to secure competitive advantage: –
Provide clear and specific feedback to both successful and unsuccessful candidates
Invite feedback on the recruitment process
Improve job-related content that is available to candidates
Reduce the time between interview and decision
Ensure line managers make contact with successful candidates before the start date
The REC's Good Recruitment Campaign provides a platform for employers and recruiters who aspire to adopt good practice in recruitment to share ideas and learn from one another.  Baker Harding is signed up to the Good Recruitment Campaign.  We are fully committed to ensuring the candidate voice is heard and feedback is effective sought to improve and enhance the service we provide, thereby improving the candidate experience, which in turn drives the quality of our service.
If you are an employer and want to improve your approach to recruitment, signing up to the Good Recruitment Charter will allow you to test your processes and exchange ideas with other hiring professionals so that the candidate has a positive experience every time they interact with your organisation.
Candidate experience is at the heart of what we do at Baker Harding, Laura has recently secured a Permanent Technical Support Role with our help and very kindly fed back her experience: –
It has been a pleasure dealing with Baker Harding who provide an extremely friendly, helpful and professional service. Throughout the process I felt supported and encouraged and the consultants Sue and Sandra took the time to really understand my skills and what I was looking for in a job. There was no pressure to agree to a job that wasn't right for me and I was kept informed of my application process every step of the way. I would highly recommend Baker Harding and their fantastic team!
Laura, Secured a Permanent Technical Support Role
Baker Harding helps people find rewarding temporary and permanent careers as well as providing companies with highly skilled and motivated staff.  Please contact a member of our team on 0113 2393301 to discuss our service in more detail.